Scholarship Recipients
CLASS Fund is honored to be able to provide scholarships for these wonderful students for the past 40 years. To be considered for future scholarships please visit our Scholarship page.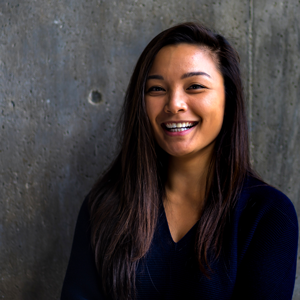 Ms. Aquino is a first-generation college student from Hawthorne, California who has distinguished herself in the BSLA program as an excellent designer, deep thinker and well-rounded scholar with strong leadership qualities and the potential to expand the practice of Landscape Architecture. Frances is currently serving as the Historian and Webmaster for the Student Chapter of the ASLA at Cal Poly Pomona, and she always finds time to assist with department events and her classmates. Over the past few summers, she has taken on a series of internships in Irvine and Berkeley, gaining significant professional experience that has helped define her professional goals. To quote Prof. Wilcox: 'Frances's poise and presence coupled with her curiosity position her for great growth and great potential to serve as an agent of positive change.'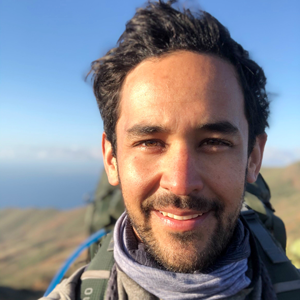 Mr. Douglass' journey to become a landscape architect was catalyzed by his experience as a community organizer where he sought the means to create positive social transformation and environmental justice. As a graduate student, he generously shares his community organizing experiences to enriches his classmates' (and instructors') learning experiences. As a designer, he creates poetic and technically astute solutions for complex sites. Robert grew up in Corona, CA and earned a BA in International Affairs with Minors in Spanish, Economics, and Philosophy from Northern Arizona University.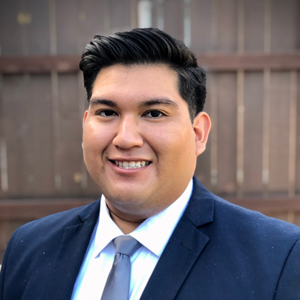 Cal Poly Pomona
Horticultural/Plant & Soil Science Department
Felipe a hard-working student and passionate to achieve success in his career. I have found a great combination of strong values and humbleness towards peers, friends, elders and faculty/staff. His humble nature and modesty allow him to work well with others as he always respects other's opinions even when they differ from his own. AS a Turf club President, his commitment towards turf club is impressive, he actively involved in club activities and provide support to other turf club officials. He is a trustworthy, reliable student and a friend who support others in and out of the classroom. I had a pleasure of advising Felipe for National Turfbowl Collegiate Competition at Golf Industry show 2019-2020. The competition involves learning all different aspects of turfgrass management including turfgrass ID,disease ID, irrigation, and soil science. In January 2020, Felipe was one of the participants in the competition along with other students from Cal Poly Pomona. During the class preparation he showed an extraordinary enthusiasm to work hard, that inspires other students in his team. He was always ready to learn new techniques and develop new ideas of effective and efficient learning with his team members. I also had a pleasure to teach Felipe Plant Science – II (PLT 1130) in Spring 2018, where he shown extraordinary agriculture field work capability in cultivating organic broccoli as a group project. He performed extraordinarily in the field, and able implement proper cultivation practices, for higher productivity. He is always eager to learn new techniques, and actively follows learn-by-doing approach of Cal Poly Pomona. He provides support to his team, available at the time of need and focus on the common good.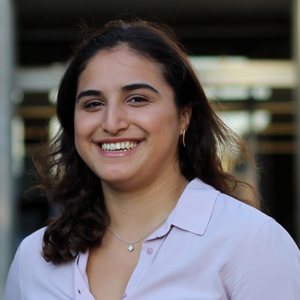 Brianda was born and raised in San Francisco and always had an interest in nature and its accessibility in the city. Brianda took her first Landscape Architecture class during her sophomore year of high school at Academy of Art University San Francisco and fell in love with it instantly. For Brianda, it was very freeing experience and was the first platform Brianda felt she could fully express her passions through – nature, social justice/equality and design. Her designs usually have deeper meanings behind society and accessibility. In the future, Brianda hopes to work on designing for children spaces, to bridge the islanding of children and nature.
Testimonial from Department Chair or Instructor:
Brianda has taken the lead on countless outreach activities from Box City, acting as the CED undergraduate community fellow, coordinating undergraduate student events, and is in charge of Social Norms Campaign at Wurster that focuses on gender-roles and work distribution within the genders in discussion sections and studios. She is one of two Landscape Architecture representatives in UgSC (CED Undergraduate Student Council) and is the digital marketing chair for CASA (Chicanx/Latinx Architecture Student Association).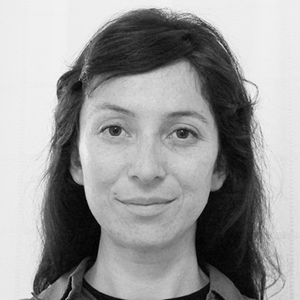 Camille Thoma-Fill is a second year graduate student in the MLA 3D program at UC Berkeley. Having always been interested in the built environment and how it shapes our relationships with nature, our communities and ourselves, Camille came to Landscape Architecture as the intersection of a number of her interests and an area with great potential to face problems of our time. Her studio work this semester is focused on the Salt River Valley in Arizona and how we as landscape architects, can work in anticipation of extreme climate shifts in an environment already made of extremes.
Testimonial from Department Chair or Instructor:
Camille Thoma-Fill entered our MLA 3D program in 2017. Camille took a brief break and re-entered the program maintaining a stellar academic record–3.92 GPA. Camille is the Graduate Student Instructor for Topographic Form and Design Technology and is working as a research assistant for Professor Emerita Linda Jewell, looking at outdoor mphitheaters and how their renovations can either enhance or hinder their connections to the landscape.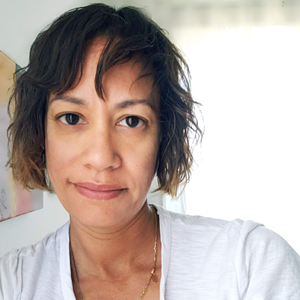 Nola's 3.8 grade average is evidence of her passion for the profession of Landscape Architecture. Nola has a rich and varied background in contemporary art, and photography, as well as the commercial arts, including eight years as a location scout in the fashion print industry. She served as a volunteer with the architectural advocacy organization, Los Angeles Conservancy, and served as the Membership Chair of the Modern Committee, whose mission was to preserve both residential and public Modern architecture in Los Angeles.
At our instructor meeting, Nola was a unanimous nominee for outstanding work, and her willingness to assist other students. She has volunteered as a scribe for the student show. She is a student member of ASLA, and on the membership committee of the California Garden & Landscape History Society. During our biennial charratte, Nola was involved as one of the team presenters, and helped organize the team's powerpoint presentation.
Testimonial from Department Chair or Instructor:
It is with unreserved pleasure that as director of the program and with the backing of our instructor committee we nominate Nola Talmage for the CLASS Fund Scholarship. – Stephanie Landregan, FASLA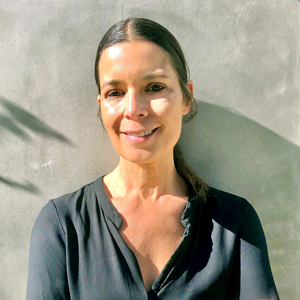 Alyssa balances her family life with her job (as a photographer) and her studies. Her 4.0 grade point average is evidence of her passion and attention to detail. The following quote from Alyssa runs through her work and volunteerism:
"The most comprehensive way to have agency in important issues is by becoming a licensed landscape architect. The environment, environmental justice, the protection of communities and culture, creating beauty through nature and passing on our best practices and values to the next generation are all issues that this profession touches upon."
At our instructor meeting, Alyssa was a unanimous nominee for outstanding work, collegiality, her volunteer work for the Student Show, the jury selection for the show, her work with schools as a board member of the parent organizations for Mark Twain Middle and Venice High School. She is also a student member of ASLA, and a member of AWA+D. At our biennial charratte, she led an amazing team and directed and assisted her team to meet all deliverables, and then a stunning presentation.
Testimonial from Department Chair or Instructor:
It is with unreserved pleasure that as director of the program and with the backing of our instructor committee to nominate Alyssa Moffitt for the CLASS Fund Scholarship. – Stephanie Landregan, FASLA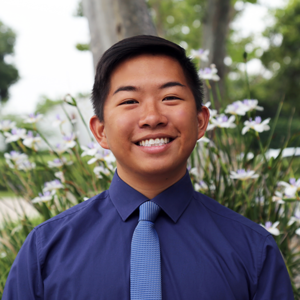 My personal philosophy is that, regardless of how my day is going personally, simply having a smile can help improve not only my day, but the days of other people around me that see that smile as well. I really enjoy finding small ways of making other people's days better, whether it is a simple smile, or a compliment noticing something new that day. As a designer, I always produce better work when starting with sketching; feeling the direct connection from my thoughts to the paper, and having the freedom to produce organically and purposefully is very important to me. I love gaining as much knowledge as possible, gathering skills from many different sources and gaining new experiences in every possible opportunity that appears. There is a unique excitement that comes from learning, and being able to then use my skills to help and teach others makes everything even more worthwhile. Whenever I can, I try to find opportunities to help other students around me, and I enjoy providing tips and tricks to make their lives easier. I also greatly enjoy helping underclassmen, providing assistance in reviewing materials and helping them with software they may be unfamiliar with. I helped organize the Sigma Lambda Alpha Honors Society mentorship program, in which each year of younger students is assigned two SLA members as mentors, promoting a more closely-knit community of landscape architecture students at Cal Poly. I also run the shadowship program, facilitating connections between students and firms in order to open up opportunities for students to expand their professional networks. Eventually, I would like to give back to the landscape architecture community and teach at the university level, helping to continue the growth and development of the future of landscape architecture.
Testimonial from Department Chair or Instructor:
Jordan Chiang will be an excellent landscape architect. He has both the creativity, but also the necessary technical skills. A strong student, Jordan maintains a GPA of 3.949, has been on the Dean's List for every quarter, and is completing two minors: Sustainable Environments and Indigenous Studies in Natural Resources and the Environment. In addition, Jordan is a leader in the classroom and among his peers. – Dr. Christine E. O'Hara, Professor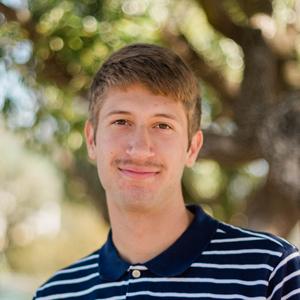 Landscape architecture and the allied professions have piqued my interest since I was a young boy. In 6th grade, I declared to my parents: "When I go to college, I will study architecture at Cal Poly!" Surely, they laughed about it then, but little did they realize I would stay the course, even if the sails of my boat swayed in new directions. Where my interests changed came in high school. During an art course, I thematically explored the connection between people and their environment. My work in this class did not just bring me to scribe landscape architecture on my college application but also instilled in me a passion for the design of our environment. A sentiment that has continued to grow through my academic pursuits at Cal Poly. My studies have led me to question how expressions of landscape architecture may be applied. In search of this question, I became interested in the business and leadership aspect of landscape architecture. These elements manifest themselves as critical components to getting any project done. To better my abilities in these respective categories, I have put myself in leadership positions on campus, as president of Sigma Lambda Alpha, the landscape architecture honor society, and the president of the university running club. In these experiences, I have learned more about what is necessary to traverse from idea to reality. I wish to continue exploring this question in becoming a future leader of our profession.
Testimonial from Department Chair or Instructor:
Jeremy is an outstanding student with a passion for landscape architecture. He stands out amongst his peers for his ability to work across a number of scales, shifting fluidly between site and detail scale. Jeremy will doubtless be a leader in his generation in the field, as demonstrated by his academic and design engagement to date. He also has a singular willingness to work hard and to improve his technical and graphic skills.
-Ellen Burk, Assistant Professor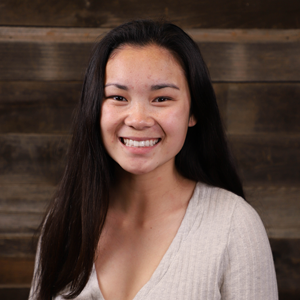 I am happy to recommend Elizabeth Warren for a CLASS Fund scholarship. Elizabeth is a conscientious student. She pays attention to details, turns in projects on time, and she is dependable. In addition to this dependability, she excels academically. She has been on the Dean's List multiple times. The combination of her work ethic and intelligence will take her far. Elizabeth has demonstrated considerable interest in landscape horticulture. She is a member of the Cal Poly National Collegiate Landscape Competition (NCLC) team. This year she will be competing in 4 events in March 2020, including Landscape Irrigation Assembly. She was a valuable member of the 2019 team, with her best performance coming in Landscape Maintenance Operations. I look forward to seeing Elizabeth continue to grow as a horticulturist and student. I am confident she will play a role in the future of the landscape horticulture industry.
Testimonial from Department Chair or Instructor:
Ellie has been a pleasure to have in horticulture classes at Cal Poly. She is a good student, and she makes every class better with her participation and engagement. I am impressed by the questions she asks both in and out of the classroom.  – Benjamin Hoover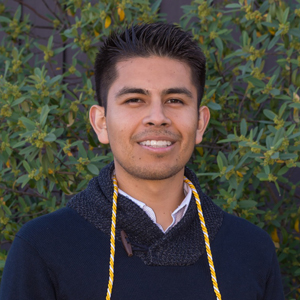 Samuel Landaverde is a junior majoring in landscape architecture in our accredited BSLA pro-gram at UC Davis. He will graduate a!er Spring, 2021 and plans to practice landscape architecture in an interdisciplinary environment. Specifically, he is interested in the importance of nature within urban settings, especially those facing issues of social and environmental inequities. He has bene"ted from internship opportunities with an architecture "rm, which has instilled his work with technical proficiency that is not usually found at his level of education.
Testimonial from Department Chair or Instructor:
Samuel is a fine example of a young professional that will make positive change through their work for the field of landscape architecture and within the communities they serve. In addition to excelling in all of his coursework, he has also managed to juggle school life with work obligations. All of this he does without drama and with an optimistic outlook. I highly recommend him for this award.  – David de la Peña, Director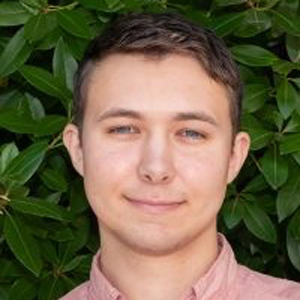 Born and raised in the Bay Area, John gained my strong passion for landscape architecture at a young age. He pursued interests in the outdoors as an Eagle Scout, competed in speech and debate, and continues those interests through his professional internships and extracurricular work. He will assume leadership as president of the Student Chapter of the American Society of Landscape Architects at UC Davis this summer. John is a consummate student intellectual and will make an outstanding landscape architect a!er he graduates. His academic achievements are unmatched by his peers and his career plans should have no limitations.
Testimonial from Department Chair or Instructor:
John is as well rounded, professional, and sociable as could be hoped to help lead the profession during the challenging ecological and social times ahead. He has channeled his interests into activities and roles that develop his technical expertise as well as his leadership skills, and I fully support his receipt of this prestigious award.  – David de la Peña, Director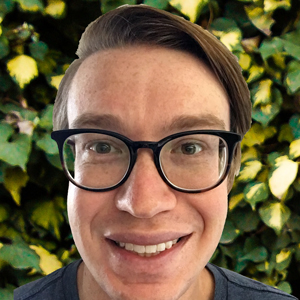 Asher Guzik is completing his first year in the MLA program at USC. He was proven his passion and commitment to contributing positively to the academic pursuit and the field as he moves through the next two years. He is unafraid to take risks and experiment with new media. As a genuinely engaged student, Asher brings rigor to brings rigor to everything he does and raises the level of the program.
Testimonial from Department Chair or Instructor:
I have had Asher in my Histories of Landscape Architecture course and have been on many of his design juries. He is passionate, committed and unafraid to experiment. He writes well, asks critical questions, and puts his head down and gets to work. It pays off – his design skills are at the top of his class.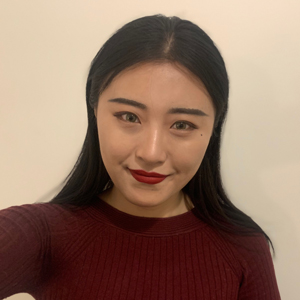 Yiling is a motivated student as eager to earn from past projects as she is to explore new ideas and forms. She listens and adapts according to feedback she is provided. She is extremely driven and committed to the profession/field. We look forward to seeing how she develops as a designer over the next 2 more years.
Testimonial from Department Chair or Instructor:
While I have not had Yiling in my classes yet, I have been on a few of her design juries and she is clearly dedicated to the learning process, shows leadership, takes risks and has a clear desire to always improve. She is a model student in these ways.